June was once again full on Altcointurk. Let's take a look at what's going on at Altcointurk this month, which also includes the 200th CryptoFriday.
Twitter Spaces Broadcasts Increase
Altcointurk has added two new programs to its weekly Spaces broadcasts. Every Monday Fan Token While a pleasant and informative conversation is held on Fan Tokens with Spaces broadcast, @kraljulien, one of the valuable names of the ecosystem, offers listeners a unique knowledge with the Pulse of the Global Market program every Sunday.
Crypto Friday Hits 200
The 200th of the CryptoFriday event, which has been going on since 2018, was held on Friday, June 16. Many important names from academicians, stock market representatives, industry stakeholders and influencers were hosted at Altcointurk Base for the event, which was attended by more than 200 people.
1000 NFT claimed
The number of claims for Memories NFTs produced by Altcointurk exclusively for KriptoFriday participants has exceeded 1000. It is also a known fact that these NFTs will provide significant privileges to community members in the future.
Altcointurk is Everywhere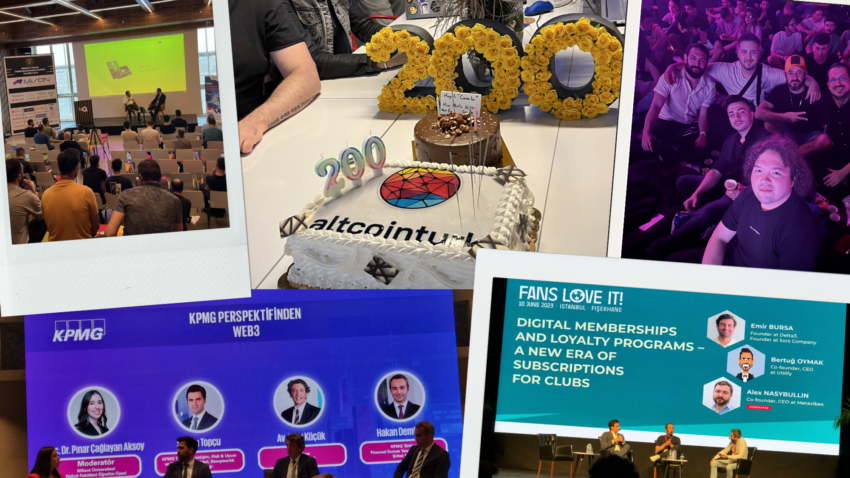 Web3 ecosystem He had enough of the event in June! Altcointurk proved how important it is to the ecosystem by participating in Izmir Blockchan Summit organized by Respect Trade, Fans Love It, Champions League final match watching event, Web3 from KPMG Perspective and Superteam Turkey's Software Developers Shaping the Future events held in Istanbul on the same date.
EVERY DAO Met at Altcointurk Base
Altcointurk Base hosted EVERY DAO community meetup. Many names from the ecosystem attended the event where the community members came together.
Disclaimer
Disclaimer: In accordance with Trust Project guidelines, BeInCrypto guarantees unbiased and transparent reporting on news. This news article aims to provide accurate and up-to-date information. However, readers are advised to independently verify all information and consult a professional before making any decisions based on this context.